« God Will Wipe Away Our Tears: Implications (Section 4) | Home | Tubing Fun in Montana »
By Mark D. Roberts | Tuesday, August 11, 2009
Part 5 of series: God Will Wipe Away Our Tears: Grief and the Christian Life
Permalink for this post / Permalink for this series
In my last post, I continued to answer the question,
2. What does this [the fact that God will wipe away our tears in the new creation] reveal about how we're to live in the meanwhile?
I showed that, not only are we to be people who grieve differently, but also we are to share in the grief of others. Simply stated,
c. We weep with those who weep.
But is this all? If we're with someone who is hurting, have we completed our duty if we sit with them, sharing in their pain, and perhaps even joining them in their weeping? No, this is not all, but it is essential. What is required of us, in addition to weeping with those who weep, will only make sense if, first, we open our hearts to the hurting and share in their suffering.
Yet there is more. Returning to the passage in 1 Thessalonians that we examined a few posts ago, we see that Paul urges the Thessalonians Christians to grieve, but "not . . . as others do who have no hope" (4:13). He does on to address the specific reason for Thessalonians sadness, the recent deaths of some fellow believers and the mistaken view that these people would miss out on the return of Christ. In fact, Paul explains, they'll end up meeting Jesus before those who are living at the time of his Parousia. As a result of this vision of the future, Paul tells the Thessalonians, "Therefore encourage one another with these words" (4:18). The active imperative in the Greek original of this verse could even be rendered, "Therefore, keep on encouraging one another with these words."
So my grandmother wasn't completely off base in her conviction that we're to cheer up the person who is weeping. She overlooked the sympathetic "co-weeping" that Paul commends in Romans 12:15, and this was both a theological and a relational mistake. But she was right to suppose that we do have an opportunity and a responsibility to help those who are hurting to be consoled or encouraged. (Note: the Greek verb translated in 4:18 as "encourage" can also mean "console.")
And how do we encourage or console those who are grieving? We do so "with these words." In the specific situation of the Thessalonians, this meant sharing with each other the fact that those who had died in Christ would not be left out when he returned. More broadly, the example of Paul in 1 Thessalonians 4 suggests that we are to encourage each other by the good news of the Gospel and its implications.
This kind of encouragement is rooted in the truth, not in denial or "happy-talk." For example, if somebody you know has life-threatening cancer, true encouragement isn't saying the sort of thing you often hear said in such circumstances: "Oh, I'm sure it will all turn out fine." "The doctors will be able to get every bit of that cancer." "I know you'll be 100% in no time." Such wishful thinking is well-intended, but its capacity to encourage is severely limited. Truth-based encouragement, however, points to the facts: "God is with you in this time of suffering, and so am I." "Your life is in God's hands, and he will never let you go." "God is the healer and you can trust him to do what's best." As a pastor, there have been times when I've said to somebody, "Yes, it's possible that your life in this age won't be as long as you had hoped, but your eternal life is in the Lord. What lies ahead for you – and for all of us – is wonderful beyond what we can imagine. But, for now, I'll be praying each day for your healing, as well as for you to know the presence and comfort of the Lord."
Encouragement like this can be effective in the life of one who suffers if it is based on the truth, and if it comes in the context of genuine sympathy. When people know that you have hurt with them, then they'll be more open to hear what you have to say to them.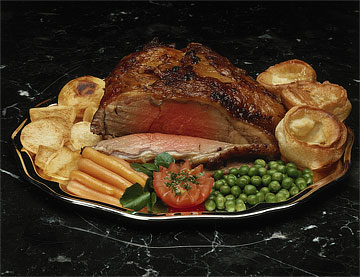 When we're with someone who is grieving, often we can do more than weep with them and encourage them with the Gospel. It's quite likely that there are specific ways we can serve them. I think, for example, of when my father was dying of liver cancer. People in our church did plenty of co-weeping. And, upon occasion, they encouraged us with the truth. But they also saw how much we needed some tangible signs of God's love. My family and I had decided to keep my dad at home as long as possible, preferably until he died. His last months were difficult, as he required round-the-clock nursing care. We hired someone to carry part of this load, but we did the lion's share of the personal care, my mother, most of all. In order to help us, people at church decided to bring us dinner every night until my dad died. This open-ended commitment turned out to involve almost a hundred meals brought by a hundred different people. The meals varied from fast food picked up on the way home from work to elaborate feasts that were lovingly prepared for hours and hours. But no matter the quality or quantity, we received every meal as an act of encouragement. In the love of people in our church, we not only heard the Gospel, but also felt it. (Photo: I will never forget the roast beef dinner prepared by Lillian Downey. It was amazing. The picture is not the actual dinner, but gives you a mouthwatering idea of what Lillian did for us.)
So, in addition to weeping with those who weep, we're also called to encourage them and, as needed, to love them in tangible ways.
In my next post in this series I'll begin to address the third question I have asked in response to the fact of God's tear-wiping in the new creation: What does this reveal about God?" Stay tuned. . . .
Topics: Grief and Christian Life |
2 Responses to "God Will Wipe Away Our Tears: Implications (Section 5)"
Thomas Buck Says:
August 11th, 2009 at 5:03 pm

Whether you know what to do when someone is grieving or not, simply being there with them is usually comforting. No words needed if you don't have any to offer.

Tom

J. Falconer Says:
August 12th, 2009 at 10:51 am

Rev. M. Roberts, family, friends, & Readers, Thanks for the variety of topics & the thoughtful reader responses. Also, thanks for the photos-of summer fun for the teens & nature's finest. Glad your family enjoyed the storm show–under the patio a few weeks ago. j & family
Comments
Thanks for your willingness to make a comment. Note: I do not moderate comments before they are posted, though they are automatically screened for profanities, spam, etc., and sometimes the screening program holds comments for moderation even though they're not offensive. I encourage open dialogue and serious disagreement, and am always willing to learn from my mistakes. I will not delete comments unless they are extraordinarily rude or irrelevant to the topic at hand. You do need to login in order to make a comment, because this cuts down on spam. You are free to use a nickname if you wish. Finally, I will eventually read all comments, but I don't have the time to respond to them on a consistent basis because I've got a few other demands on my time, like my "day job," my family, sleep, etc.
You must be logged in to post a comment.