« Practical Instruction on the Use of Spiritual Gifts, Part 3 | Home | Autumn in the Texas Hill Country, Part 4 »
By Mark D. Roberts | Friday, November 21, 2008
Part 11 of series: Spiritual Gifts in the Body of Christ
Permalink for this post / Permalink for this series
So far we've been learning from 1 Corinthians 14 how to use spiritual gifts in ministry. All of us need to focus on loving and on building up the body of Christ. Each one of us needs to be open to the Spirit, ready to be empowered to do the ministry of Christ, whether we're in a church gathering or out in the world.
I expect that some of my readers will be unsettled by this discussion of spiritual gifts. When I speak of many people exercising their gifts in the regular gathering of believers, you might envision some sort of free-for-all, an off-putting ecstatic display. Historically, in fact, Christians who have been open to the Spirit have sometimes distinguished themselves as "holy rollers," whose gatherings have been distressingly chaotic.
But this is not consistent with Paul's vision in 1 Corinthians 14. He wraps up his counsel to the Corinthians as follows:
So, brothers and sisters, keep on eagerly desiring to prophesy, and do not forbid speaking in tongues. But let all things be done decently and in order (1 Cor 14:39-40, my translation)
For reasons already given, Paul again urges the Corinthians to strive to prophesy. Delivering God's word to a congregation dynamically strengthens it.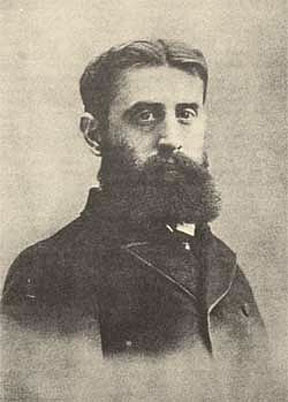 From a human point of view, it must have been tempting for Paul to forbid speaking in tongues. This prohibition would have quickly solved the problems in Corinth. But the apostle knew that the sovereign Spirit gives all gifts according to his will, and that forbidding the use of any gift would be tantamount to quenching the Spirit. The same is true for us. As a fairly traditional Presbyterian, I am not particularly comfortable with the thought of certain spiritual gifts being exercised in my church. Moreover, I am well aware of theological arguments – many developed by my Presbyterian ancestors in the last two centuries – that would equip me to claim that we should never exercise certain gifts, like speaking in tongues. But the more I study Paul's teaching about spiritual gifts, the less I am willing to use my personal hesitations and theological constructions to limit the freedom of the Holy Spirit. If Scripture says "do not forbid speaking in tongues," that's good enough for me. (Photo: Benjamin Breckinridge Warfield of Princeton University was a leading advocate of the view that miracles, including spiritual gifts, don't happen anymore.)
Given Paul's blunt advice, "do not forbid speaking in tongues," it seems curious to me that some Christians today do this very thing. Through rather convoluted arguments, they try to show that speaking in tongues was a gift only for the earliest Christians. Those of us beyond the first century, they argue, should not expect to speak in tongues because the time for the exercise of this gift has passed. Over the years I have studied these arguments extensively. Generally they depend upon a passage from 1 Corinthians 13 that reads:
Love never fails. If there are prophecies, they will cease. If there are tongues, they will stop. If there is knowledge, it will cease. For we know in part and we prophesy in part, but when the perfect comes, the "in part" will cease (1 Cor 13:8-10, my translation)
Clearly, the time will come when certain gifts, like speaking in tongues, will cease. But when is that time? According to Paul, it is the time when the "in part" dimension of human existence comes to an end. He makes it clear exactly when this will happen in verse 12: "Now we see through a mirror in a riddle, then we will see face to face. Now we know in part, then we will know fully even as we have been fully known" (1 Cor 13:12, my translation). When will we see God face to face? When will we know him even as we have been fully known by him? When we stand in his presence. When Christ returns, and the "perfect" age begins. Then we will share direct, intimate fellowship with God forever. There will be no need for prophecy or tongues. Even our knowledge, impartial as it is, will pass away.
But, until that time, we need all the help we can get from the Spirit. We need every single bit of grace the Spirit offers. All spiritual gifts can function today if the Spirit chooses to use them. I want to be open to all the gifts God would give, even those I'm not especially interested in experiencing. And I want my church to be open as well. I'll trust God with the outcome.
If the "do not forbid speaking in tongues" part of 1 Corinthians 14 makes Presbyterians uncomfortable, the closing phrase gives us exuberant joy: "Let all things be done decently and in order" (1 Cor 14:40). Oh, how we love this verse! I've heard this verse quoted in Presbyterian gatherings more than any other verse of Scripture, by far. Unfortunately, we rarely read it in context. "All things" in this passage means "all spiritual gifts." The phrase does not refer to committee meetings, but to manifestations of the Spirit's power. Paul says: "Let prophesying happen. Let healing happen. Let teaching happen. Let speaking in tongues happen. Let all these things and more be done, but decently and in order."
Next week I'll have more to say about these verses and their implications.
Topics: Spiritual Gifts |
2 Responses to "Practical Instruction on the Use of Spiritual Gifts, Part 4"
Joe Arnett Says:
November 21st, 2008 at 2:38 pm

Dr. Roberts,
Thanks for your series concerning spiritual gifts. I felt like you were talking directly to me. I doubt that very many of your readers can appreciate your comments to the extent that I can since I grew up in one of those "holy roller" type churches where at times, individuals could get carried away proclaiming more about themselves than proclaiming the glory of God. However, I have been a "decently and in order" Presbyterian all my adult life. Although I believe in the reformed faith, I also believe that God deals with each of us on an individual basis and each person's experience is different than anothers. We always keep learning and can never know everything in this life, but I look forward to that time when "we will know fully even as we have been fully known" (1 Cor 13:12, your translation).
Thanks again and may God continue to bless all your work.
Joe Arnett

Mariam Says:
November 22nd, 2008 at 9:38 am

This is terrific, Dr. Roberts. I learned a lot about how to read and apply Scripture from this particular installment.
Comments
Thanks for your willingness to make a comment. Note: I do not moderate comments before they are posted, though they are automatically screened for profanities, spam, etc., and sometimes the screening program holds comments for moderation even though they're not offensive. I encourage open dialogue and serious disagreement, and am always willing to learn from my mistakes. I will not delete comments unless they are extraordinarily rude or irrelevant to the topic at hand. You do need to login in order to make a comment, because this cuts down on spam. You are free to use a nickname if you wish. Finally, I will eventually read all comments, but I don't have the time to respond to them on a consistent basis because I've got a few other demands on my time, like my "day job," my family, sleep, etc.
You must be logged in to post a comment.